What is PGxOne™ Plus?
PGxOne™ Plus is a pharmacogenomics test that can help predict how a patient will respond to drug therapy based on individual genetic makeup, in order to optimize therapeutic benefits, identify appropriate pharmacological treatment and dosage, whilst minimizing the risk of adverse events.
Confronted with the pitfalls of the current therapy or facing the challenge of starting a pharmaceutical treatment, we realize that each of us is different. PGxOne™ Plus is offering a unique comprehensive insight on each individual's relevant genetic patterns, influencing the way drugs work in their body.
With a single test, health care specialists improve treatment outcomes, lessen harmful interactions or unexpected responses to medications, reduce the risk for patients with chronic conditions and multiple prescription for adverse drug reactions, reduce the need for trial-and-error prescribing approaches, maximize quality of life, and lower costs.
Patients and doctors become partners in the journey to faster, smarter and more efficient personalized medical solutions.
Who should take the test?
PGxOne™ Plus test is recommended for any patient exposed to the challenge of initiation of new medications or is taking multiple medications, experienced pharmacotherapeutic failure, had a severe adverse drug reaction or complications.
The test helps health care professionals to obtain a comprehensive genetic map of the patient's drug metabolic profile, to adequately select and adapt the dosages of pharmacologically active substances to be used during treatments, to properly avoid the possibility of pharmacological undertreatment or overtreatment.
What are the Clinical Benefits of the test?
Through patient-centric and easy-to-understand reports, PGxOne™ Plus allows physicians to provide personalized health care to their patients, based on their unique and specific needs.
PGxOne™ Plus helps physicians make informed treatment decisions, that will lead to improved treatment outcomes by decreasing adverse drug events and by increasing the effectiveness of drugs.
PGxOne™ Plus helps patients and health care professionals obtain: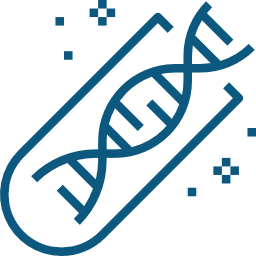 Effective treatment decisions


Eliminates trial-and-error drug selection and dosing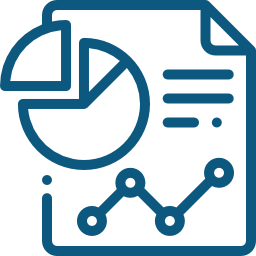 Medically actionable recommendations for over 300 commercial drugs


Colored, schematic, easy to interpret report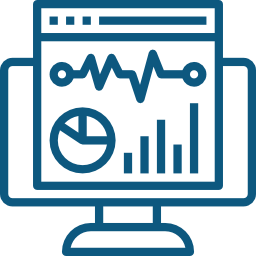 Detects over 200 genetic variants over 310 medical conditions


Assays 53 genes, 20 therapeutic areas
Selected Covered Drug Classes from Major Therapeutic Areas
Cardiology
ACE Inhibitors
Angiotensin II Receptor Blockers
(ARBs)
Antianginal Agent
Antiarrhythmic Agent
Anticoagulant
Antiplatelet
Beta Blockers
Calcium Channel Blockers
Diuretics
Phosphodiesterase Inhibitors
Antilipemic Agent (statins)
Vasodilators
Psychiatry
Aldehyde Dehydrogenase
Inhibitors
Antianxiety Agents
Antidepressants
Antimanic Agents
Antipsychotics
Benzodiazepines
Tricyclic Antidepressants
Cannabinoids
SNRIs
SSRIs
Stimulants
Pain Management
Anesthetics
Central α-2 Adrenergic Agonists
Alpha2-Adrenergic Agonist
NSAIDs
Opioids
Opioids Antagonists
Serotonin Receptor Agonists
Skeletal Muscle Relaxant
Infectious Diseases
Antibiotics
Antimalarial Drugs
Antiviral Drugs
Protease Inhibitors
Neurology
Anticonvulsant Drugs
Barbiturates
COMT Inhibitors
Monoamine Depletors
Antimigraine Agent
Oncology
Taxane Derivative
Antimetabolite
Platinum Analog
Alkylating Agent
Anthracycline
Chemotherapy Modulating
Agent
Urate-Oxidase
Estrogen Receptor Modulator
Kinase Inhibitor
Antiemetic Topoisomerase
Inhibitors
Immunomodulators
Vinca Alkaloids
What DNA sample is required to perform the test?
PGxOne™ Plus testing uses DNA isolated from saliva mouthwash that is easily and painlessly collected within seconds by any qualified health care professional.
Frequently Asked Questions
What is pharmacogenomics?
Pharmacogenomics is the study of genetic variations that influence an individual's response to drugs. Pharmacogenomics is the combination of pharmacology and genomics. Pharmacology is the part of science that studies how drugs work.
Genomics is the study of a person's genome including the interactions of those genes with each other and with the person's environment. Each person responds uniquely to treatment, while one treatment approach may work well for one individual, the same approach may not be effective or may cause adverse drug effects in other patients.
The implementation of pharmacogenomics helps physicians make informed treatment decisions. This will lead to better outcomes by decreasing adverse drug events and by increasing the effectiveness of drugs.
What genes are screened by PGxOne™ Plus?
PGxOne™ Plus has been validated to screen clinically relevant and medically actionable variations within 53 genes that govern the absorption, metabolism, and activity of many drugs.
The genes and genetic variations tested by PGxOne™ Plus are acknowledged by multiple regulatory bodies, and have clinical implications for a wide range of therapeutic categories.
The genes assessed by PGxOne™ Plus: ABCB1, ACE, ADRA2A, AGTR1, ANKK1, APOB, APOE, ATM, CDA, CES1, CNR1, COMT, CYP1A2, CYP2B6, CYP2C19, CYP2C8, CYP2C9, CYP2D6, CYP3A4, CYP3A5, CYP4F2, DPYD, DRD1, DRD2, ERCC1, F2, F5, FAAH, G6PD, GRIK4, GSTP1, HFE, HLA-B, HTR1A, HTR2A, HTR2C, IFNL3, ITPA, KIF6, LDLR, MTHFR, NAT2, NOS1AP, NQO1, OPRM1, SCN2A, SLC6A4, SLCO1B1, TPMT, UGT1A1, UGT2B15, VKORC1, XRCC1.
How often should I be tested?
As a patient, you need only to be tested once, as genetic information does not change over time. Therefore, genetic testing results have lifetime utility.
How long does it take to get the test results?
PGxOne™ Plus test results will typically be available up to 21 business days following receipt of the sample at the lab.

Comprehensive coverage.
The PGxOne™ Plus provides clear and actionable direction for effective treatment decisions, since it analyses how genetic variants influence drug absorption, metabolism and activity and it takes into consideration other drug interactions, how food, alcohol or other substances affect drugs etc. PGxOne™ Plus assays 53 genes in a single test covering over 310 medical condition and 20 therapeutic areas.

Advanced technology and analysis.
PGxOne™ Plus utilizes the most advanced technology NGS, provides medically actionable and clinically relevant data. The sequencing data obtained during the test process will be analyzed by our bioinformatics group using proprietary algorithms. Our specialists interpret the results and present them to the physician in a clear, concise, and easy to understand report.

Easy to test.
PGxOne™ Plus testing uses DNA isolated from saliva mouthwash. The procedure can be performed effortlessly by any health care professional almost anywhere using the items provided in the sample collection kit.
PGxOne™ Plus sequencing data (variant detection) has been validated by direct comparison to data generated by Sanger sequencing.
PGxOne™ Plus displayed 100% sensitivity (true positive detection rate) and 100% specificity (true negative detection rate).
PGxOne™ Plus accuracy was determined at >99.99% with 66296 of 66289 bases in the Sanger data set correctly called using PGxOne™ Plus data.

Subscribe for a test
If you or someone you know might be interested in benefiting of PGxOne™ Plus science to help you choose the best treatment option, subscribe here and one of our experts will setup a planning for you to gain access to this genetic test. Tell us more about your interest and inquiries by filling in the next contact form and we'll be in touch shortly.

Schedule for a consultation
The testing process may be complex and it's essential to have a trusted resource when making decisions. With the help of our partner physicians, specialists in pharmacogenomics, you will find out the benefits of the PGxOne™ Plus test, understand the clinical results and make the right decisions for your future health. Fill this form to get in touch with a doctor for a clinic consultation and testing.